Content Marketing is an extremely competitive business regardless of the niche, as there are over thousands of professional content creators in every niche. Either as an individual content creator or as an organization, your ultimate goal should be, becoming the premier publisher of content tailored to your industry.
Becoming the best content creator in your industry can be energy-sapping as it requires a lot of time, effort, commitment, and discipline.
Before you start creating your content, you must understand the types of content, the channels to communicate your content effectively, and the places your audience congregates.
What is Content?
Content is many things to many people, content is information: Content can be engaging, entertaining, informing, reliable, marketable, and so on.

Content can be pictures, videos, audio, used for marketing purposes.
Content can also be defined as any information presented on the web, everywhere you turn to, you see a lot of these pieces. Youtube alone has more than 500 hours of content uploaded to it daily.
I have also heard many people say content is king. Yes, it is true… If you want to do better and perform better in 2020 you must be a very good content creator.
Having talked about content, let's discuss Content Marketing
What is Content Marketing?
According to Hubspot:
Content marketing is the process of planning, creating, distributing, sharing, and publishing content to reach your target audience. It can boost factors like brand awareness, sales, reach, interactions, and loyalty.
The definition above tries to explain that content on its own will produce very little results except a process is applied to it. A piece of content must be:
Created
Planned
Shared
Distributed
Published
All these add up to make it possible for the final consumer to consume the content.
It also means all content marketing is are deliberate efforts aimed at building a strong relationship with your target audience, building followership, or force a purchase.
Unlike an ad campaign, content marketing force relationships, build trust, and engages the audience for a longer period of time.
Joe Pulizzi, the founder of content marketing institute believes that the best way to attract and retain customers is through compelling, multichannel storytelling.
Storytelling is the foundation of content marketing, every marketing concept that leaves out the concept of storytelling will bomb itself.
Successful organizations have leveraged on effective stories. People love to see, read, or hear stories because it creates a human connection based on empathy.
Nike, Coca-Cola, Adidas, Apple, and many other big businesses in the world leverage the power of storytelling to improve branding and conversion rates.
What do stories have to do with marketing content marketing? People remember stories 21x more than facts and figures alone. Neil Patel has said that "62% of B2B marketers rated storytelling as an effective content marketing tactic. It has been proven that storytelling can boost conversion rates by a significant 30%.
What is storytelling?
Storytelling is an act of sharing a message in an imaginary form to create a lasting memory in people's minds. Using real-life events, people, and motions to entertain.
A good marketing story must be:
Contagious.
Inspiring.
Captivating.
Emotional.
Relatable.
Easy to understand.
Why Is Storytelling Important for Marketing?
Emphasis has been laid that the power of content marketing is in the ability to tell a more profound and relatable story.
Storytelling is an absolute necessity for marketing here is why:
It adds human elements to your service and products and your brand.
A business with a more relatable story will defeat its competitors easily.
Storytelling helps you bind your content together with your readers, it is easier to understand.
Engagement with customers is easier.
It helps to build a deeper and stronger connection with the audience and customers.

Let's look at the Content Marketing Strategy.
What is Content Marketing Strategy?
Lots of content marketing strategies exist, many works and others are just theories.
What is important here is this an effective Content Marketing strategy must have core elements that are proven, relatable, and confirmed to be successful:
Basically, there are 3 core steps:
Mapping out the content (brainstorming the right content for the problem).
Setting the goals for the content.
Determining the right audience.
Mapping Out the Content:
Creating content with no understanding of what works for your brand and your audience is a waste of time and resources. Mapping out and editing content to help you stand out will do you a lot of good and produce more results. There are over 20billion pages of views monthly online, editing, and mapping out the right content for your brand is too important. Collect all existing content, analyze them, and put the fact out on the table, which contents best suit your audience, what do you need to improve, where do you need to go organically, and so on.
Setting the Goals for the Content:
Ensure that your content is created and audited toward achieving your goals. Your brand goals must match that of the content you are putting out. What are your brand goals, set them out in a pyramid form, outline them visibly and align your content accordingly toward them.
What are your business targets.
Brand awareness.
Brand position.
Having a brand objective will guide you toward having an effective Brand goal. This will also help you determine your short term content marketing goals.
The goals for your content must be:
Measurable.
Attainable.
Specific.
Time bound.
Relevant.
Determining the Right Audience:
The key to success in Content Marketing is finding where your audience congregates and draws them in with the right content.
To determine your audience, you must understand their demographics, what are their distinguishing factors? Factors like age, salary grade, race, language, location, affiliations, and so on.
All these characteristics are more you can think of will assist you to define those people you want your content marketing to reach.
If you put the right content in the face of the wrong audience it will bomb on your face. So, we need to be sure we have the right audience and the right content targeted at them.
It is essential to deliver content that will attract your potential customers before they enter the buyer's journey and draw them into the universe your brand has created. Then, follow up with content that illuminates how your brand can be of assistance when they are ready to take action.
With that said, Content Marketing Strategy also has this basic core format.
It is not hard to tell when you create your content, who do you have in mind? What purpose and goals are you driving at?
How are you promoting your content? Paid advertising, organic reach, referrers, affiliates?
Are they buying from you? Are you getting results? Are your content marketing strategies converting well?
The better that you understand your customers, the better you can make their buying journey from traffic to prospect to sale.
The Mobile Strategy Versus the Desktop
I promise you many business owners are failing in this. Not properly channeling your content towards the bunch of mobile visitors will ruin all your content marketing efforts.
A good mobile strategy is done by making your content mobile-friendly, is your blog page, website responsive on all devices? Image size, videos, content post templates? Are they all responsive to the mobile view?
There are few sites that have two different types of pillar content, one for mobile and the other for desktop.
Both desktop and mobile serve different purposes, your attention should be more on your mobile views because mobile readers are 80% more than desktop users.
If your mobile view is not good enough chances are that you will be losing on your content marketing strategy results.
Forms of Content Marketing:
Social media
Paid Ads
Ebook
Email
Podcasting
Courses
Video.
Infographics
Email
MUST: Pointers of Content Marketing?
REACH:
Do you meet your audience in the right frame and the right place they congregate? Are you getting your content into their hands? Is the content in the right formats through the right delivery channels? If you miss the reach it will bomb in your face. If the targeting is wrong you will not have any useful engagement.
ENGAGEMENT:
Is the audience sharing your content with their friends? Are they fascinated by the content you provide? Is your content valuable enough to bookmark, use as a reference? Are they linking your content to their pages, social media handles?
SENTIMENTS
Are people worried that their email isn't working if they don't receive your newsletter? Are you getting positive word of mouth about your content? Are you answering the questions in your mailbox every day?
What is the Difference Between Content Writing and Content Creation?
The difference between content writing and content creations is significant to who you will become and how successful your content will communicate to your audience.
What is Content Writing:
Content writing is drafting and editing website content, that is visually appealing to communicate a message to the target audience.
According to Backlinko Content writing is the process of planning, writing and editing web content, typically for digital marketing purposes. It can include writing blog posts and articles, scripts for videos and podcasts, etc.
The definition above tries to break it as a process of planning, and its purpose is to communicate digitally to a targeted audience.
Do you want to learn content writing professionally and build an online business with your skills, you can subscribe to our free course. This is what you need to get you started and improve on your skills.
The aim of writing content is to inform and create awareness. Everyone who reads this content should after this long minutes be able to understand what content marketing is, and all its branches that make content marketing strategies important and so on.
What is Content Creation:
Content creation is simply applying all the methodology to content to make it rich for example in content creation, you apply all the Search Engine Optimization (SEO) procedure to your content.
Content Creation May Include The Following Process:
Ideating a new topic you want to write about.
Deciding which shape you want the content to take.
Approbating your strategy.
Producing the content.
What is the Difference Between Content Writing and Copywriting?
What Is Copywriting?
Copywriting is the creation of copy-text for the purpose of making sales. A copy drives home marketing and advertising purpose. A copy must create a product and service appeal effectively so as to make urgent sales.
The Difference:
The purpose of content writing, in its simplest form.
Copywriting, in contrast, sells. It's about convincing a reader that they need your product.
Wow, I hope you are getting so much value from this premium content, I will be sharing 7 valuable tips that will guide you to become a great and relevant content creator in any niche you choose.
Before then, The two big guns in Digital Content Marketing :
Social Media Content Marketing.
Search Engine (SEO) Content Marketing.
Social Media Content Marketing:
Social media is fundamental in content marketing performance and success. Don't undermine the use of your mobile apps to build content to increase brand awareness. A well-driven social media campaign will influence prospects. Social media is a platform to build and nurture relationships with existing customers through your content. One of such is Facebook, LinkedIn, and Instagram.
How do you create a social media strategy that enhances your content marketing budget? If you evaluate your social Media Marketing objective presently do they fulfill the following basics?
Are you able to grow and nurture your audience effectively?
How's your brand awareness doing?
Is your content attracting potential customers?
Are you increasing traffic to your landing page or funnel?
Finally, Sales and Conversion percentage.
Are you always posting randomly on any social media platform and you wonder why you are getting very little results. You have to determine which social media platform will best fit for your business and help you achieve your content marketing objective quickly.
I see many graphics businesses use Instagram but you may decide to leverage LinkedIn, Twitter, Tiktok, Facebook to leverage marketing and brand authority. Whichever social Media Platform you choose make sure you define their purpose.
Facebook and Twitter may be to drive traffic while Instagram will be to push brand influence and so on.
Next:
Do an Audit.
The audit starts from your user profile image, Banner picture, company primary color, personal business logo, or profile picture. The Social Media Audit allows you to maintain a unique brand strategy and awareness across all your Social Media Marketing campaigns.
Also, an audit that analyzes you Social Media Metric Performance, the objective of audit unveils areas of strength, and identify opportunities for optimization and improvement.
Identify Your Target Audience:
The demographics of your audience, leads must be clearly stated in order to create an engaging audience and grow huge followership that resonates with your brand. Their age bracket, income profile, location, gender, and so on.
How will your content magnetize the attention of your audience? What Inspires them? What do they talk about most times?. Where does your audience congregate most, who do they follow, who are their role model on social media? When they ask questions, do they fall into the service you provide? For instance, if your prospects and current customers congregate more on Facebook you should be more active there? if their main model is Russell Branson, then you should be aware of their taste. This should drive your content creation.
Monitor Your Competition:
Scoping out how your competitors achieve brand influence and business goals using social media will provide valuable insight into best practices for execution. One of the best tools you can use to scoop on your competition website www.similarweb.com.
SimilarWeb is a website that provides web analytics services for businesses. It extrapolates data from a panel of web users who allow the monitoring of their internet activity.
Search Engine (SEO) Content Marketing.
In Content Marketing, you cannot write content anyhow and expect to get organic traffic, you will not get results.
I have tried it, the result is frustrating and little. It is like a candlelight glow in a big hall, it does very little.
What I did to get the result is simple, I got profitable traffic and high-quality leads coming in through user search. I have to strategize my content around Search Engine Optimization (SEO).
I put in the work on Google keyword, short and long-tail keywords, competition analysis and so on.
In a month, the traffic through organic search can be nearly 100k, this is huge, with money coming in from Ads and Affiliates.
Here are 3 basic strategies to help your Content Marketing.
What is Your Brand Purpose:
Define the topics you will be creating content to feed your audience. If your brand purpose is to sell more cake books or courses, this will define the kind of topics you will be creating content around and this will guide your audience research, competition analysis, keyword research, social media audience demographics and content creation.
Once you find your topic area by working on your brand purpose the data you come up with will guide you to create content, blogs, videos, courses, that will drag in more followership and appeal to readers.
Who Are You Targeting?
Who are you providing content for?
How well your content influences the audience in certain locations, ages, genders, and device types. If you are not finding it easy picking them, I suggest you should try the following
Conduct surveys and allow data to reveal what prospects are actually thinking about your product/service.
Snoop on your competition, figure out who they are targeting. Look at their social media followers, customer reviews, and blog comments.
Research Keywords that Target Your Target Audience:
This is very basic and Apt, you should research keywords that point to topics your audience searches on Google.
Narrow down your area of topics, products and services to variations, types, features and so on. Use Google Keyword Planner KeywordTool.io or UbberSuggest.
Once your keywords are handy, you can use them in your content and up you go.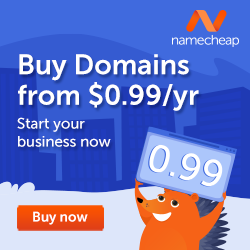 Finally:
Who is a Content Creator:
A content creator is like a teacher is whose ultimate goal is to help others both learn and put into practice all that they need to accomplish a specific goal.
Here are the top seven tips that will guide you to become a great and relevant content creator in your industry:
1. Be current:
If you aim to become the best content creator in your industry, then you must be up-to-date and knowledgeable about every update and every facet of your industry, not just things that are immediately relevant to you but you must seek knowledge in every possible way.
For instance, you are the content writer for manufacturers of mechanical assemblies for heavy-duty vehicles, you must make inquiries to know as much as you can about these types of vehicles, their manufacturers and their customers too.
You can even follow the manufacturer's social media, read their trade publications, and search for the latest relevant news.
The acquirement of your industry's innovations, trends, regulations, opportunities and threats knowledge is essential.
The more knowledge you acquire, the more you put yourself in your prospects' shoes and this is simply the key to creating outstanding and valuable content in your industry.
2. Stay current:
Innovations and changes in your industry happen often and fast too, continuous search for knowledge is critical.
That means you are not limited to creating valuable and interesting content alone, but you also need to read content created by others.
The best content creators are curious and are constantly searching for subjects their target audience might care about.
Learning and connecting with other contents creators might help you in creating your content and may even serve as a source of inspiration.
3. Understand your audience:
You need to understand your audience from every point of view, physically, financially, economically, statistically, and even psychologically.
Putting yourself in their shoes is an understatement, as you need to keenly study everything that affects your audience's life and business.
You need to eat, sleep, and breathe as your audience would do, understand what motivates them, their relationships, education, favorite social activities and so much more.
Your understanding of every aspect of their life will help you determine the content they need at a particular time. One thing you must avoid is making a broad assumption without facts and knowledge.
4. Improve your skills
You don't necessarily need to be a professional copywriter to be the best in your industry.
If you are not a professional copywriter you have to make lots of effort and put loads of energy into developing your skills "Improve! Improve!! and Improve!!! until you are in the same bracket with professionals." Your improvement begins by making conscious efforts to avoid common mistakes in your industry.
Some quick-read books can help you overcome very common mistakes like overwriting, awkward phrasing, paragraphs that are not linked e. t. c.
Avoiding mistakes is never enough but when those mistakes occur you must learn from them, learning from your mistake is a great template to improve your skills.
5. Write the contents often.
You must have and maintain a structure or schedule that helps you create content often, let say, maximum of writing new content weekly.
The more content you create, the more traffic you will drive to your website, according to research by HubSpot, companies that blog 16x per month get almost 3.5x more traffic than companies that publish 0-4 blog posts per month.
The more you write content, the more your skills improve, and the more you get better.
Experts never shy away from sharing their insights. If your goal is to become the premier publisher in your industry, you have to be committed to acting like one. Writing content is not something you do when you have time alone, digital content creation requires commitment.
6. Find a voice
You must strive to find your voice, that's what being a content writer is all about "having your voice." There is too many content creator, that most of them write just to fill up cranked space in their contents calendar, they just write anything, dry, plodding and lifeless contents and published them. Do not under any circumstance hesitate to raise your company's or personality's voice.
Content writing isn't about exacting sentence structure and pulling out the biggest words you can find, writing is about communicating your ideal naturally and creatively while still maintaining your content strategy.
Conclusion
Content marketing is about research. It's about knowing your expertise in your industry, and understanding your audience. Keyword research, and content creation strategies.